The Jaw » Facial Fractures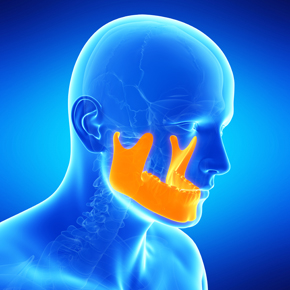 Fractures of the facial bones (skeleton) can occur due to number of reasons including sports injuries, road traffic accidents and sports injuries. The facial skeleton is formed of strong pillars interspersed with 'crumple zones'. This structure affords some protection to the important underlying structures eg. eyes, brain.
Facial fractures can be associated with C-spine and head injuries depending on the nature of the impact. Therefore, assessment in the local Accident & Emergency department and specialist review by an oral & maxillofacial surgeon is prudent.
Common facial fractures involve the following bones:
Mandible - lower jaw
Maxilla - upper jaw
Zygoma - cheek bone
Nasal bones
Orbit - eye socket
Facial fractures are assessed with X-rays and some require CT scans for complete assessment. They often require treatment in the form of fixation using Titanium screws and plates.
Facial fractures should ideally be assessed in the local Accident & Emergency departments and subsequently managed by the oral & maxillofacial surgery team.
Mr Aakshay Gulati performs treatment for facial fractures at the renowned Queen Victoria Hospital NHS Trust, East Grinstead.